GROUNDTRUTH
At GROUNDTRUTH they care about people, planet and performance. Innovating and designing technical, modular and sustainable travel bags & accessories made out of plastic waste directly removed from our environment.

With modular systems, convenient access points and water-resistant shells - GROUNDTRUTH designs offer a refined, resilient and secure way to carry all your essential equipment. From the city into nature.

After spending more than a decade making documentary films within the world's harhest environments, the team behind GROUNDTRUTH developed products in response to the challenges of contemporary travel and the rigours of modern life.

With transparency and fairness at the heart of what they do, they are working to secure a more sustainable future.
SHOP NOW
HUMANITY AND THE ENVIRONMENT ARE INEXTRICABLY LINKED
GROUNDTRUTH visits and tracks every step of their supply and manufacturing chain, making sure they know the people behind their products. These values emphasise the human to human connections within their company, fostering a sense of fellowship that spans cultures and continents.
PUTTING INNOVATION INTO ACTION TO PROTECT WHAT WE LOVE
By working at the forefront of innovation in materials, design and functionality, GROUNDTRUTH is creating a new generation of products that are truly environmentally friendl. Their focus is to continue to develop materials and components that are created from waste or environmentally damaging substances.
REAL PEOPLE DOING REAL WORK IN REAL ENVIRONMENTS
Travelling from the jungles of Indonesia to the vast landscapes of Antarctica to board meetings in the high-rises of Asia - GROUNDTRUTH products are tried and tested to transition between different worlds. All along the way stories - environmental, technological and human - are captured.
Every component in the range is 100% recycled.
AND AT GROUNDTRUTH, THEY OFFSET THEIR CARBON FOOTPRINT
Durable, multifunctional and made from 100% recycled materials, the RIKR range streamlines and simplifies every journey. Field-tested with polar explorer and environmentalist Rob Swan in Norway and Antarctica.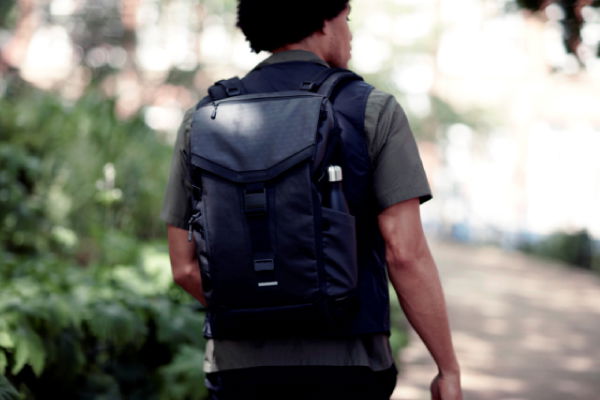 RIKR Range 24L Backpack
The high-performance RIKR Backpack is designed for contemporary travel, and tailored to transition seamlessly from the city to the mountains.

Each Backpack removes 120 plastic bottles from our environment.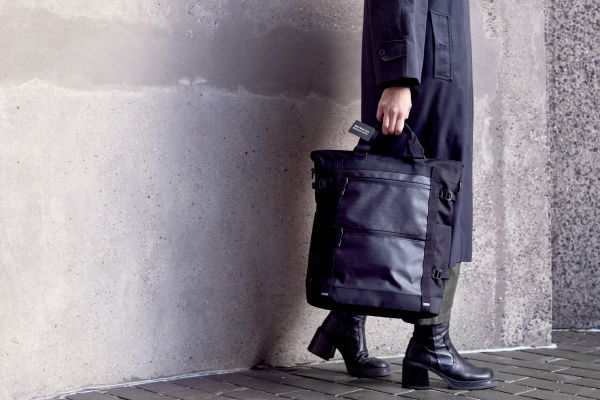 RIKR Range Technical Tote
The high-performance RIKR Technical Tote is designed for contemporary travel and tailored to fit your journey.

Each Technical Tote removes 80 plastic bottles from our environment.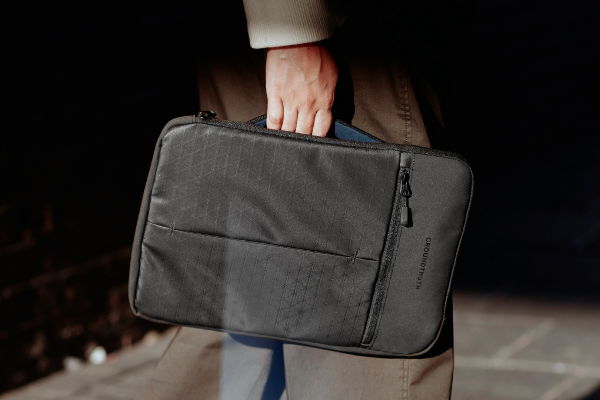 RIKR Range Laptop Bag
The RIKR Laptop Bag offers a secure and streamlined way to carry your laptop. Featuring an Ultrasuede-lined handle, removable padded shoulder strap and trolley sleeve, it is designed to adapt to the demands of contemporary travel.

The RIKR Laptop Bag works seamlessly with the other items in the RIKR range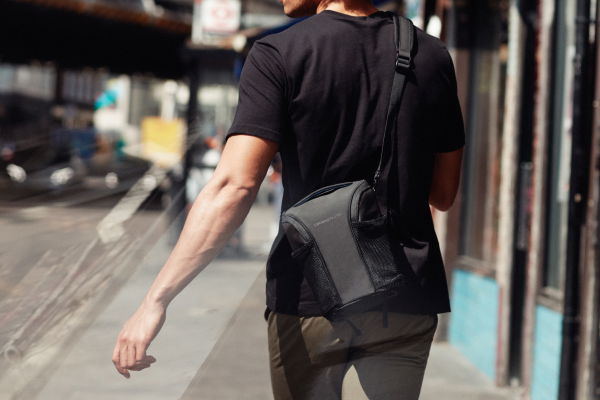 RIKR Range Camera Bag
The RIKR Camera bag is designed to protect your camera and provides quick, convenient access while you're on the move. It is sized to fit perfectly into the side access opening of the RIKR Backpack, for easy removal at a moment's notice, and also includes a detachable padded shoulder strap for stand-alone use.

Each Camera Bag removes 25 plastic bottles from our environment
GROUNDTRUTH | Every component in the range is 100% recycled.
SHOP NOW