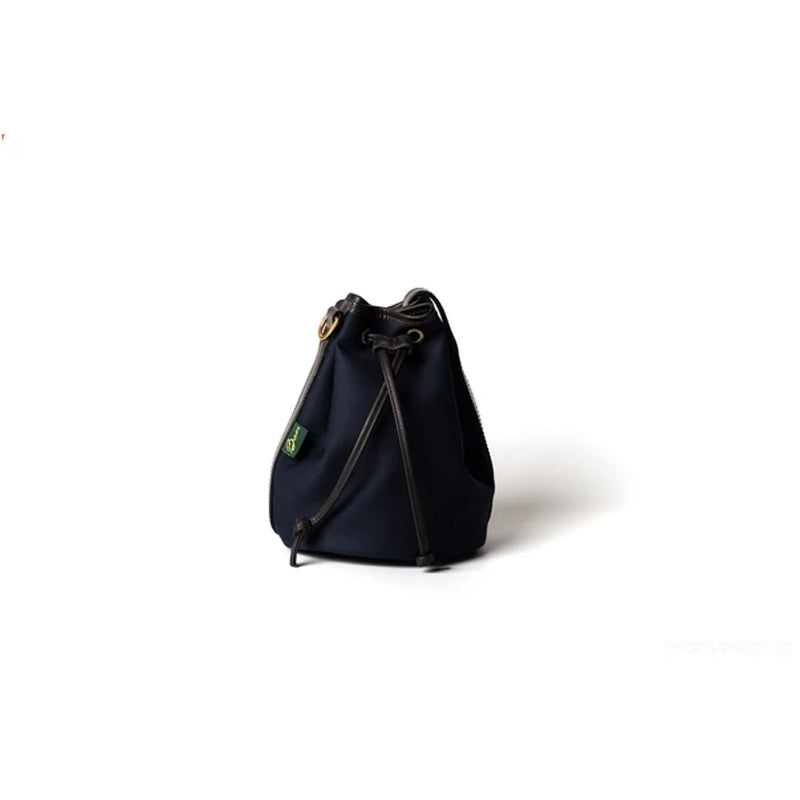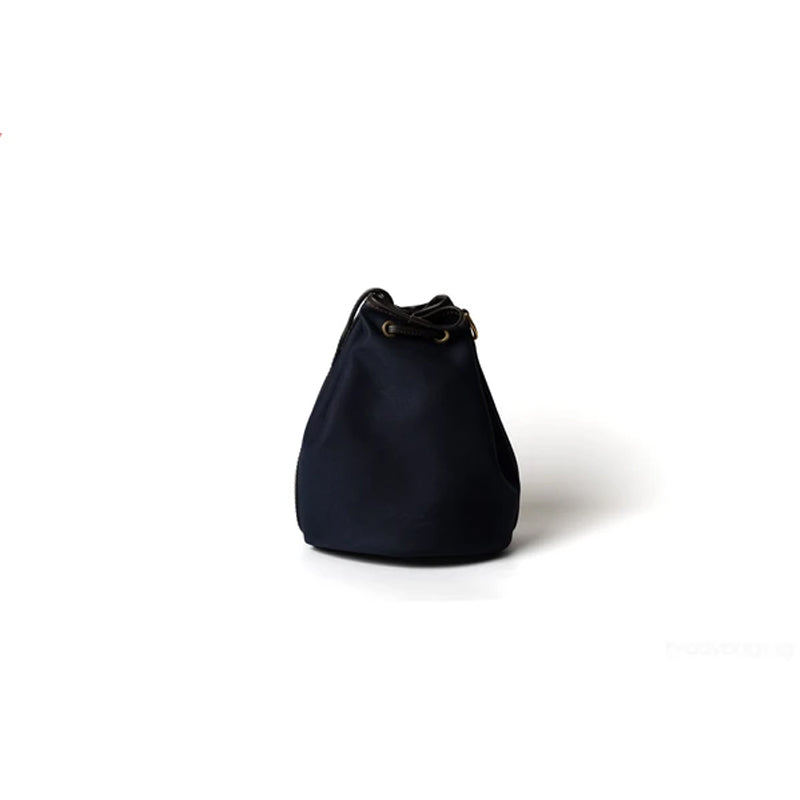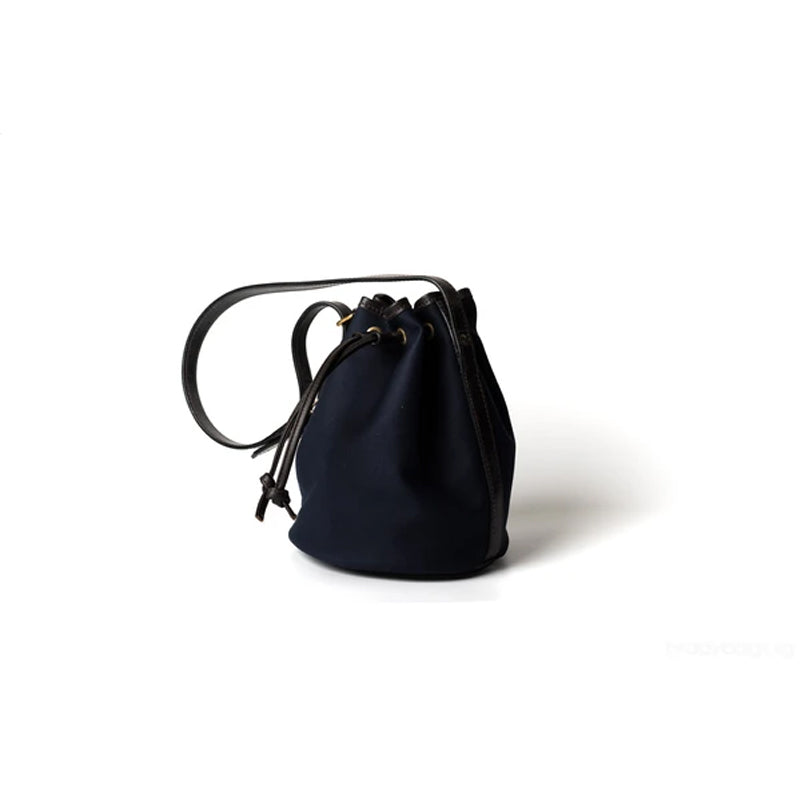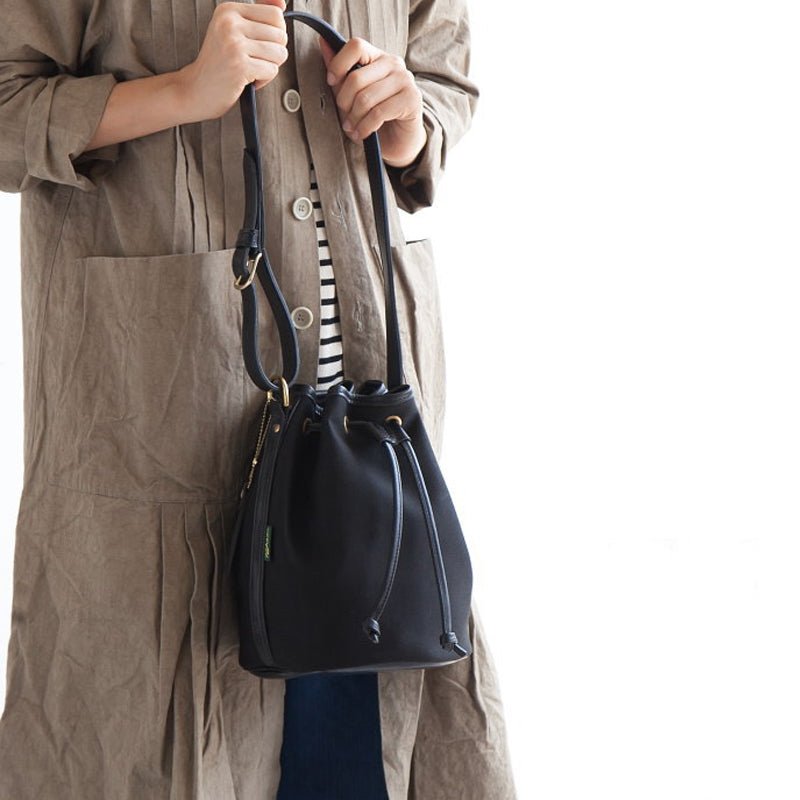 Brady : Calder Mini : Navy
---
The Calder Mini bag was launched in the spring of 2015, another Brady Bag that stood out from the rest of the range as it is Brady's first 'Bucket' Bag design. In the past year, it has gone on to become an extremely popular bag both in the UK and in the Far East.
Made using stylish triple-layered water resistant Italian canvas with beautiful English bridle leather trim and high-quality brass fittings giving the Calder Mini bag its strong attractive look.
The Calder Mini bag is designed with a simple yet highly fashionable look in mind, it has no outer or inner pockets giving this bag it's bucket title. the inside of the bag offers a large spacious compartment perfect for your phone, purse, keys, etc. The Calder bag is closed via an English leather drawstring improving the bags already stylish look. The Calder bag also has a leather adjustable strap and a stunning leather base adding to this bags already feminine look.